The outer wall is a slanted wall and tiled is vulnerable to rain
Tiled sloping walls are vulnerable to leaks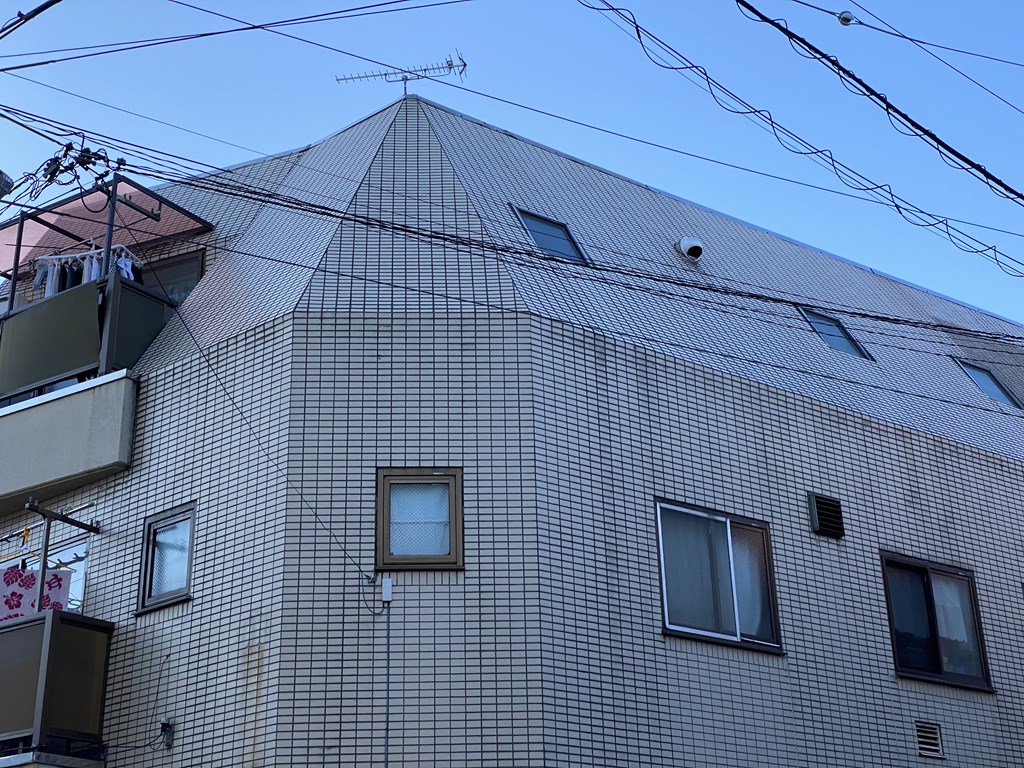 Tile surfaces and sloping walls were popular for a while, but there are many leaks.
The diagonal part will receive rain, which will cause rain leaks.

 
It is better to treat the slanted wall as a roof rather than as an outer wall.
The base of the tiles in the building in the photo above is ALC.
The adhesion between the base and the tile must be improved before the leak can be suppressed.
First of all, from the scaffolding.

It feels like a scaffolding on a sloping wall
 
 
 
I used the pin method
The pin method is a method in which a pin and a bond are used to adhere to the base.
Since the base is ALC, the base is softer than concrete.
If the base is concrete, the bond can be injected 4 to 5 times, but if the base is ALC, the bond may be injected dozens of times.
Recent bonds have good performance.
(Although it is a bond when attaching tiles, I think it has better performance than cement.)
 
I bought a caulking gun from Monoichi shop. Monoichi shop has a wide selection and is kind.
You can also buy a caulking gun on Amazon.
 
山本製作所 コーキングガン らくらくガン MB フック式 <2液用吸込みシーリングガン>
価格:6820円(税込、送料無料) (2020/6/10時点)

楽天で購入

山本製作所 コーキングガン らくらくガン MB フック式 <2液用吸込みシーリングガン>
価格:6820円(税込、送料無料) (2020/6/10時点)

楽天で購入
Seven chemicals are used to paint the tiles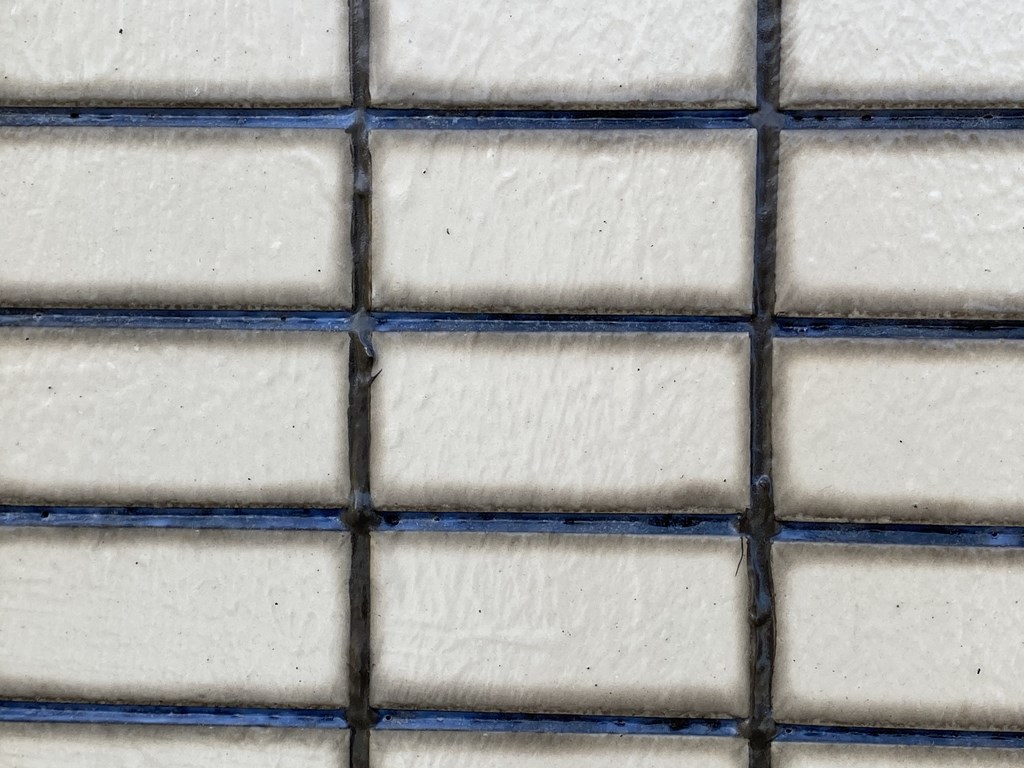 I used Seven Chemical Seven
 
I think it's more like a waterproof material than a paint
It consists of a sealer, a main agent, and a top material.
The material is expensive.
A film is formed on the tiles and joints to make it waterproof.

There is a curtain for collecting.
I think you can expect a considerable waterproof effect
In my image,
Apply waterproofing material to tile surface> Seven Chemical >> General exterior wall coating agent
I chose Seven Chemical because the waterproof material is not good in design.
 
 
 
 
 
---